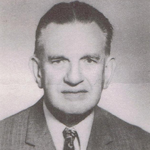 George Laurens moved to Melbourne from Ballarat in 1930 at the start of the Great Depression when unemployment was high.  George  accepted the first position that was offered to him. It was at a collection agency subsequently bought out by Dun & Bradstreet Inc. George was retrenched from this company but had developed an interest in the business. He was employed by another collection agency and then decided to commence his own agency in 1933, opening a small office in Melbourne.
After six years of successful operations he slowly increased branch office numbers until the Laurens Organisation grew to forty-one offices in all six states of Australia and both territories. All branch offices were owned freehold by the Laurens family. The Organisation was by far the largest of its kind in Australia and remained so for many years. George remained active in the business until the early 1980's when his son Peter was appointed to run the Organisation. In the mid 80's the business was sold, primarily to staff and George fully retired from active business.
For his service to the credit industry he was made (at the time) only the second Life Member of the Australian Institute of Credit Management, an honour he cherished.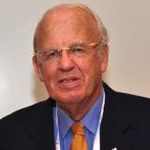 Peter Laurens established the Gold Coast office in 1991 and was the Managing Director until October 2012.
Peter is a Past National Vice-President and a Past State President of the Institute of Mercantile Agents Ltd, Queensland Division, an industry body of over four hundred members nationally and eighty in Queensland. The Institute is active in promoting its members and making submissions to governments, both state and federal in areas affecting the collection industry. Earlier this year Peter was made an Honorary Life Member of the Institute of Mercantile Agents.
He is a fellow of the Australian Institute of Credit Management.
Peter was elected regional director for Oceania of ACA International (American Collectors Association) at their Convention in Las Vegas Nevada in July 2003. He attended his first convention in New York City in July 1964.